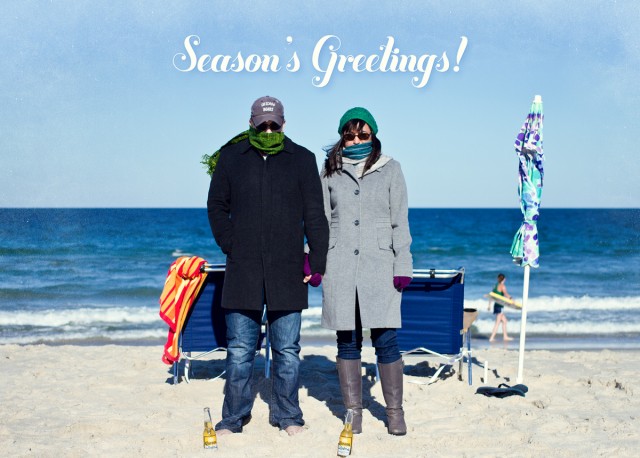 Our holiday card this year may not be exactly seasonal…
We took it on a hot summer day in July, donning full winter gear and heading to the water's edge in Seaside Heights. We're sorry that we didn't get enough printed to mail to all our friends (we'll fix that next year!) so we're sharing it here—now with outtakes!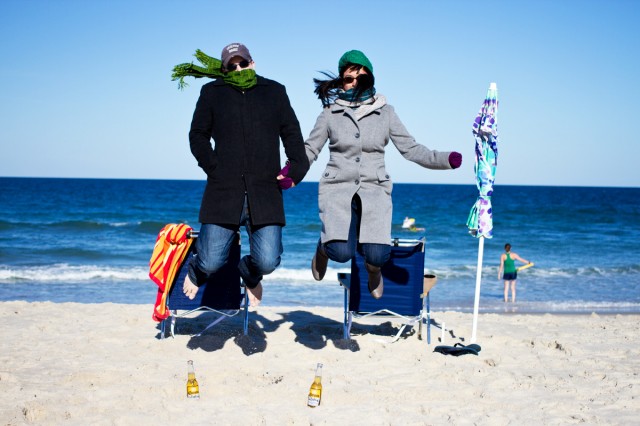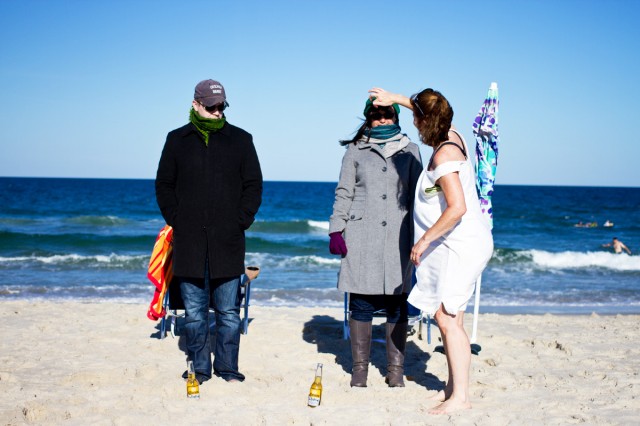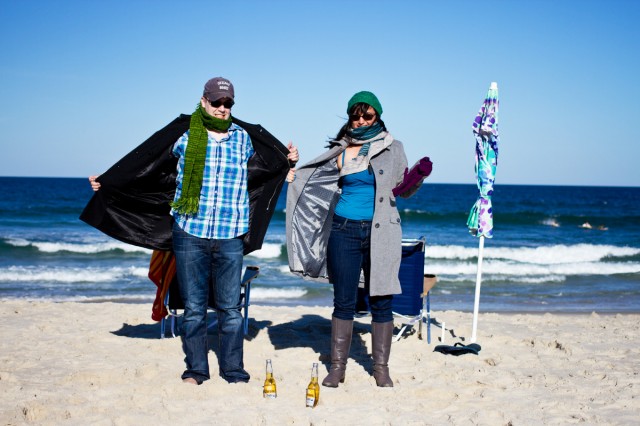 Wishing all of you a healthy and happy new year, from Jason and Erin.