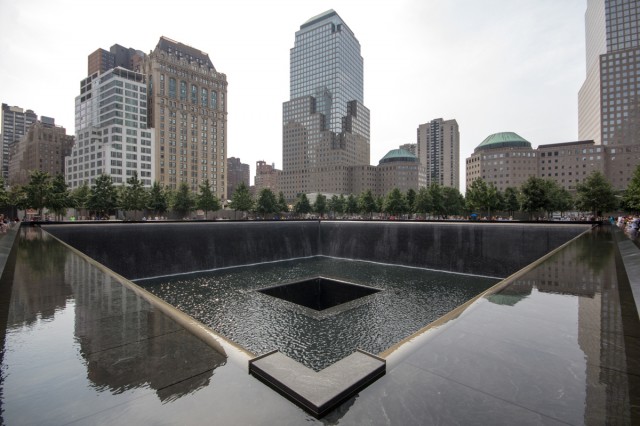 Over Labor Day weekend, with family in from out of town, we finally visited the 9/11 Memorial. We had heard that you had to get passes ahead of time, so that's what we did, but it turns out that's not actually necessary. But it's a guarantee in and the line moves fast, so we recommend it. Go to the website and reserve your preferred timeslot—it will ask for the full names of everyone in your group and apparently there's a chance they'll check your ID, but that didn't happen for us. The tickets are "free" but there's a $2 service fee per ticket (we also gave a small donation as well). You must print the ticket out ahead of time, and you'll breeze through the line (though the line is practically 3 blocks of process!). You do go through security quite similar to TSA airport security, and there are limitations on the size of baggage you can bring along. If you don't have a ticket there's a separate, more slowly moving line, so it's worth it to book ahead.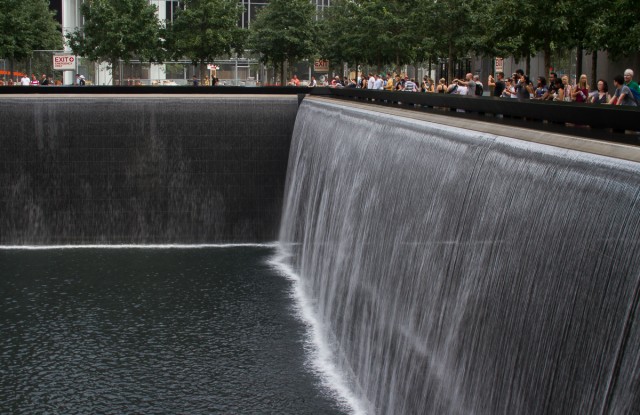 Once you're into the main park, it's very open, dotted with trees (including one that survived the original attack, and has lived through quite a few storms since!). We all remarked on how much more open it felt than we expected. Both towers are represented by their footprints made into square waterfalls that stream below ground level. They're lined by a slanted railing with the names of the victims, including not just the tower victims but also those of Flight 93 and the bombing that happened in the towers in 1993.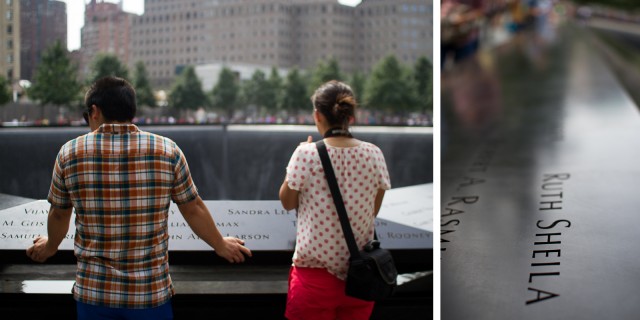 Signs remind you that this is a place of reverence, and people were all quietly making their way around. It's relatively peaceful and really beautiful to visit. There's lots of information, including how to get there, on the site; start there to plan your visit!